Tasmania is Australia's island state. The Tasmanian Wilderness World Heritage Area covers 20% of the area of the state, and protects vast tracts of high quality wilderness, unique animals and plants found nowhere else in the world. You will love the scenery and relaxed lifestyle that Tasmanians enjoy.
We have many world-class orienteering maps in Tasmania, ranging from complex sand dunes, abandoned mining country, classic spur-gully terrain and city sprints. In 2015 Tasmania hosted a round of the World Cup, which included this classic leg to control 3.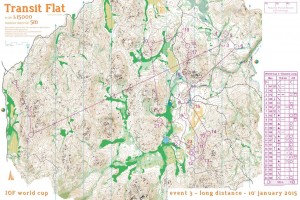 We have now played host to 3 coaches-in-residence; Henrik Knudsen (Denmark), Richard Parkin (UK) and Christoph Prunsche (Germany). They have all enjoyed their time here and we have loved having them.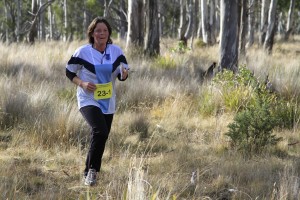 This year we want two orienteers to work with us. One will be based in the south in the capital city Hobart (population 200,000). The other will be based in the north in Launceston (population 100,000). Both are beautiful cities. You can expect to be working in schools, with our development squads of juniors and running training exercises for orienteers of all ages. In addition, there will be a chance to work together in our development areas on the East Coast and Northwest Coast. There may be a chance to earn some extra money working in our schools program or with mapping.
We are looking for coaches over our summer period (September 2016 to March 2017), and will seriously consider anyone who wants to coach during our autumn and winter seasons (April to September 2016), when most of our orienteering events occur. We can negotiate the time you spend with us – 3 months or 6 months.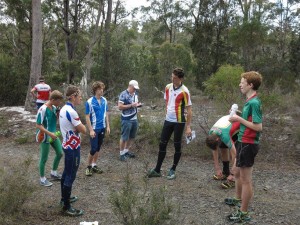 You will be staying with local orienteering familes. In order to perform your duties you will need to buy a car on arrival and we will assist you to do this. We are a very active orienteering community and we look forward to some enthusiastic orienteers joining us – check out our website or contact Mike for more information.
---