New South Wales is Australia's largest state by population, and its capital Sydney is home to 5 million people. Some of NSW's attractions are the surfing beaches, the annual New Year's Eve fireworks and Australia's unique flora and fauna.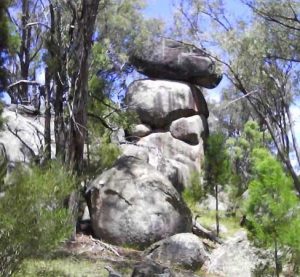 There are 14 orienteering clubs across the state, and the terrain ranges from world-class granite to complex spur-gully to gold mining to coastal scrub and open schlerophyll forests. NSW hosted JWOC in 2007.
We have a very strong team in the National Orienteering League – the NSW Stingers – and some top junior and senior elite competitors. If you're keen on training, you will have many opportunities to train with some of the best orienteers in the country.
The scholar will stay with local orienteering families. This position offers a wonderful chance to experience Australia beyond the tourism brochures, with opportunities to orienteer in different cities throughout NSW. The scholar will have access to additional paid work opportunities through sprint mapping, coaching in schools, and other coaching avenues.
You can visit the Orienteering NSW webpage here: Orienteering NSW
---