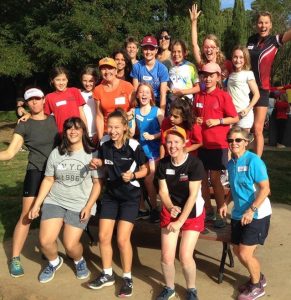 Visit Australia and Coach Orienteering or Make Maps.   Live with a local family and enjoy upside down orienteering !
Bourse de coaching – Visitez l'Australie et enseignez la course d'orientation

Coaching Stipendium – Besuch Australien und gib Orientierungslaufunterricht

Trenérské Stipendium –  Podívej se do Austrálie a vyučuj orientační běh

Tränarstipendium – Besök Australien och lär ut orientering
This year we are looking for scholars in our Winter and in our Summer.
This is an exciting opportunity for young people to visit Australia and coach orienteering or make maps. You will live with local families and have fun orienteering.  We will help you with cash for your airfare and we will pay for most of your costs and entry fees.
This coaching scholarship programme started in 2012 and has proved very popular. Scholars usually stay for 6 months but any time from 3 to 12 months is possible
Each year we will award several Scholarships worth up to $1,500 cash and $1,000 in entry fees to talented enthusiastic persons to enjoy orienteering and coaching in Australia.
Applications are now open. You can arrive and leave at any time. Winter or Summer. We also have some paid positions all year for teaching in schools.
Teach our club members how to orienteer, teach our school kids how to read a map and enjoy friendly Australian hospitality.
All Applications are via the one central email address on the "Apply Here" page.
Applications close on  ♦ First day of every month  (except January)
That means we will check the email box on   Feb 1, Mar 1, Apr 1, May 1, Jun 1, Jul 1, Aug 1, Sep 1,Oct 1, Nov 1, Dec 1