Frederic Tranchand and Saara Norrgrann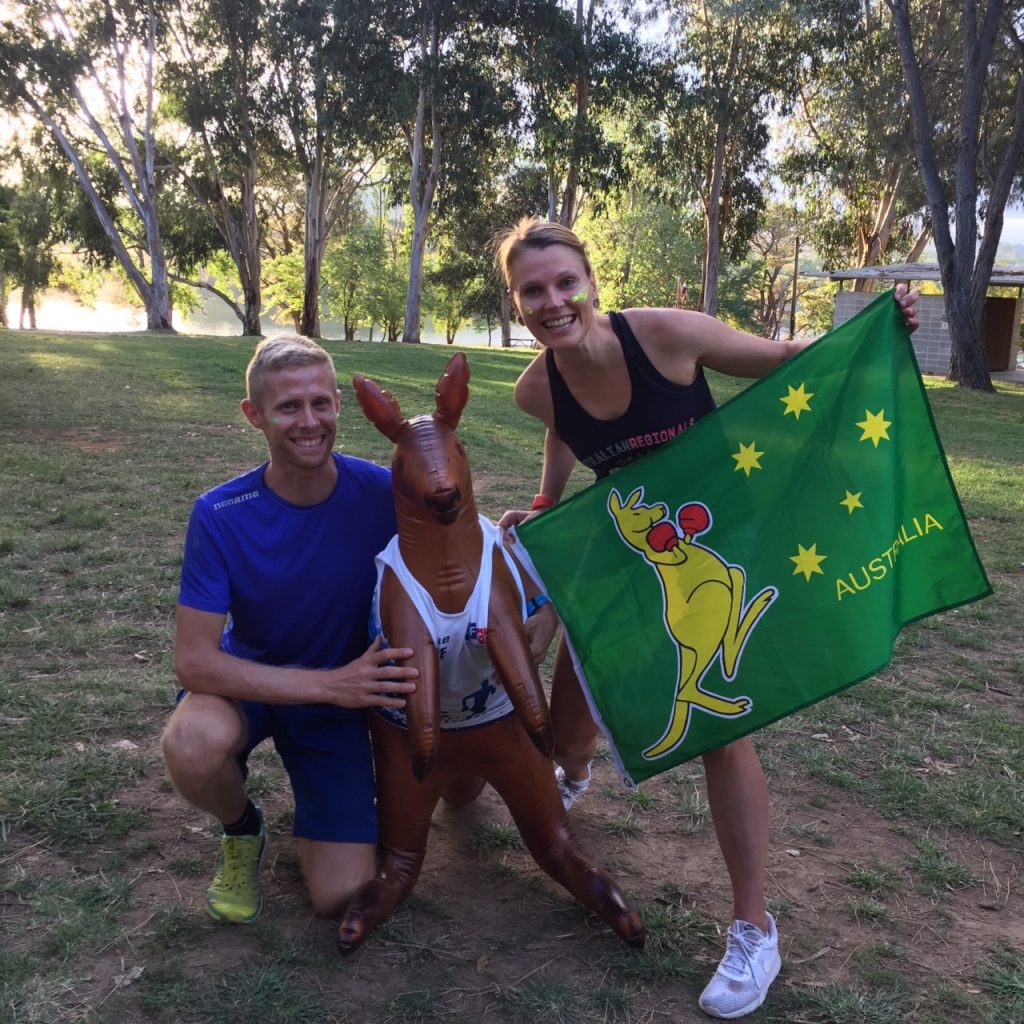 Frederic Tranchand and Saara Norrgrann
[position]
[email]
[phone_number]
We had 6 fantastic months in Canberra! It's a wonderful place to live and practice orienteering as well as other outdoor activities, a rather small city near the nature where everything is accessible. We have been very well welcomed by the friendly orienteering community and it has been a lot of fun to do volunteering activities in such nice environment. Moreover, we have been impressed by how active the clubs are, with over 100 events per year well organized around the OACT association.
We also really like the principle of Sporting Schools; It's a very good way to teach specific sports as orienteering by "experts" in the discipline. The children, especially the primary school students, are usually extremely enthusiasts and happy to run around their school with a map, so it has been a lot of fun for us to coach them.
We've also got really inspired and fascinated by some of the remarkable activities organized by OACT such as the groups "Focus On Girl" (FOG) and "Blue Lightning", as well as the fun SCORE relay series for primary school children.
Hopefully, our little contributions would support the orienteering development locally and in all Australia. We brought some of our knowledges from Finland and France, and while coaching regular consistent training, we tried to give solid physical and technical bases for the Canberra orienteers, and we wish that the weekly sessions would continue.
To conclude, we have loved to be coach in residence in Canberra, and we will remember this amazing experience forever!
Fred and Saara were interviewed for local TV here.
You can find a translation of Fredo's article in the French Le magazine de la Course Orientation magazine here or the French version in CO 138 here.